Scientia Derma Roller – Official Home Page
So what is a Derma Roller?
The Scientia Derma Roller is an incredible device which naturally increases the levels of collagen and elastin in your skin. Stretch marks, wrinkles, scars and uneven, pitted skin are all due to a lack of collagen – so by using a DermaRoller to replace the collagen you can help your skin renew itself and repair to a cosmetic level.
Use a Scientia Derma Roller for: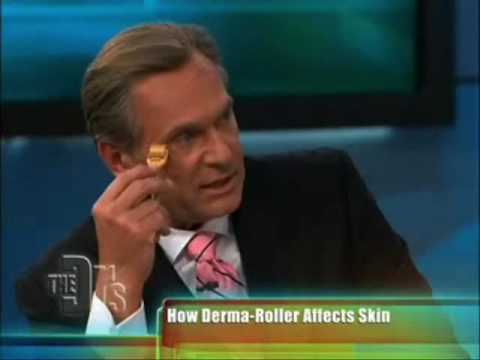 Does Derma Rolling really work?
Absolutely! Take a look at our Derma Roller before and after pictures page for photos showing some pretty amazing results. We also have a Derma Roller frequently asked questions page and even a Derma Roller review page so you can read some of the reviews, customer feedback and testimonials we receive. We even have a Dermaroller Diary page which was written by a customer who used it to remove stretch marks.
Beyond that, you might like to take a look at our money-back guarantee video: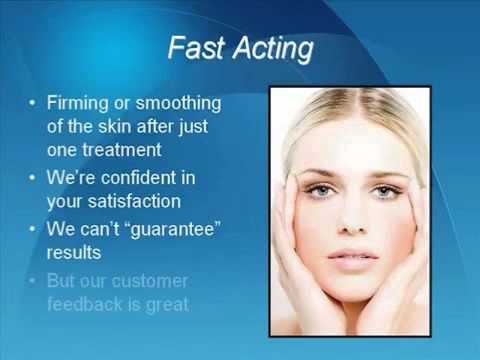 So what does a Scientia DermaRoller look like?
A Dermal Roller is a simple hand held skin roller which has 192 surgical steel micro-needles which are able to part the pores of the top layer of the skin without damaging it. The pores of the skin close again after about an hour, but during that period your skin is able to absorb skin creams and lotions much more efficiently. This process is known as collagen induction therapy or CIT.  We even provide vitamin rich treatment cream to make this process even more effective and do ensure your body gets the nutrition it needs.
The photo below shows a magnified view of the roller. The micro-needles on the skin roller are only 1 millimetre long (we also stock a 0.5mm, 1.0mm, 1.5mm, 2.0mm and 2.5mm device) so all you feel is a tickling sensation when the Scientia Derma Roller is used.  (You can visit our needle sizes page for more information on which needle size would suit you best).
Want to see the Derma Roller in action on TV?
Derma Roller on Channel 4's Embarrassing Bodies (UK):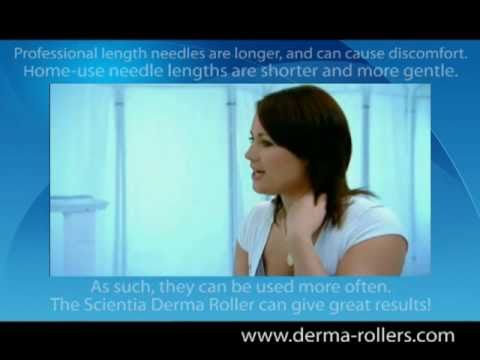 Scientia Derma Roller on CBS's The Rachael Ray Show (US):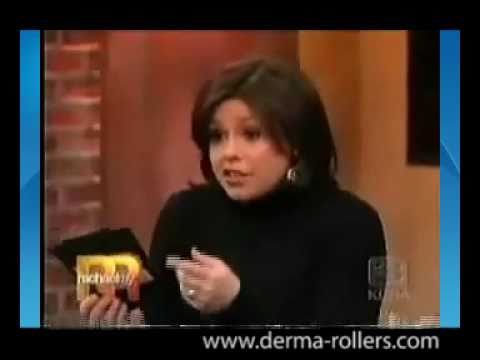 Derma Roller on ITV's The Jeremy Kyle Show (UK):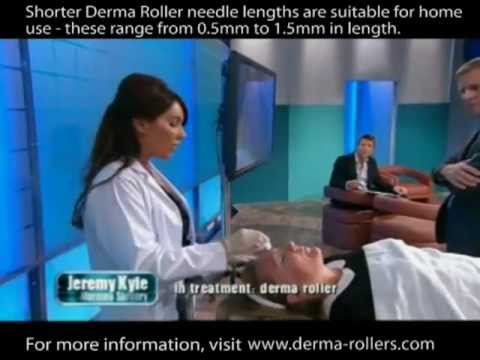 Skin micro-needling (otherwise known as CIT or collagen induction therapy) is an increasingly common cosmetic procedure, but the Scientia Roller is a CE marked medical device which is simple and easy enough to use yourself at home. In fact, it has very similar results to Laser Treatment, Chemical Peels and Dermabrasion, but is considerably less invasive (without any of the skin trauma) and carries only a fraction of the cost.  Even the stars of Hollywood are having Derma Roller treatments to rejuvenate and smooth their skin.  Perhaps the most famous  celebrities reported include Brad Pitt and Angelina Jolie.
How do you use a Derma Roller?
Using a Scientia Derma Roller is a very simple process and can be carried out in the comfort of your own home. Visit our Derma Roller Instructions page for more details or to watch a video on how to use a Scientia Derma Roller.
How long before I see results from my DermaRoller?
The rate at which you will get results depends on what condition you are treating and how extensively your skin needs to remodel. This process of skin remodelling can continue for literally months after each Derma Roller treatment, but visibly noticeable changes can be seen within a week! Your skin naturally renews itself every 40 days, so with a little stimulation, changes can be dramatic and fast.
Can you use a Scientia Derma Roller on any part of your body?
Microneedling can be carried out with a Roller on almost any part of the body: the arms, hands, legs, thighs, body, abdomen, neck, face, cheeks, scalp, even around the eye area – such as crows feet and frown lines.
Is the use of a Derma Roller safe?
Of course. Based upon ancient oriental acupuncture techniques, micro-needling has been used for literally hundreds of thousands of procedures with no serious side effects reported. The Scientia Derma Roller is a device with a medical CE mark, manufactured in facilities listed with the FDA. It is manufactured / quality controlled in accordance with ISO/CE/FDA standards, with each individual roller receiving a visual inspection under magnification. The product is gamma sterilised according to ISO 11137.
Does the skin rolling process hurt? or make you bleed?
No! There are two alternative methods of Derma Rolling. One method involves the use of numbing cream to completely numb the area to be treated, followed by more aggressive use of the Scientia Derma Roller once per week. The second alternative, involves using the roller with light pressure up to 5 times per week without numbing cream. Using your roller gently gives a kind of tickling feeling and is not painful – although your face is more sensitive to it than your body. Neither of the methods should draw blood. You may find that there is a temporary reddening of the skin for around an hour after treatment and it can give a sensation similar to mild sunburn. We recommend the use of vitamin rich treatment cream after use, and sunscreen / block if you will be exposed to the sun after treatment. Please visit our Derma Roller Instructions page for more details.
Derma Roller side effects?
Using your Derma Roller for the recommended amount  with ensure that you won't suffer from any negative side effects. Your skin might grow a little red immediately after treatment, but this will subside in about an hour's time.  Make sure you carefully read the instructions for recommended use included with your roller!
How can I buy a Derma Roller? or Where can I buy a DermaRoller from?
We sell Derma Rollers with secure worldwide delivery, so wherever you are, you can order a Derma Roller for delivery to the USA, UK, Australia or any other country today! Buy a Derma Roller online from our online ordering page in complete confidence. We are a Limited Company established in 2001, and supply the British Police and the UK National Health Service with diagnostic and medical products.  Orders can be placed 24 hours a day via our website.
Sale Price only Guaranteed until Midnight (Pacific Time) in .
What about buying on a wholesale basis?
For anyone interested in finding a wholesale supplier of Derma Rollers, we also provide bulk quantities or dropship Derma Rollers for some clients. Please contact us to discuss this.
Get your Scientia Derma Roller Today!
Seasonal Special Offers:
Deluxe Bundles: (Cream Now In stock – New Improved Formula)
Standard Range:
Highly Recommended for Faster Results: (Cream Now In stock – New Improved Formula)
Optional Postal Insurance:
Optional tracked delivery service with insurance @ £4.95 (GBP) (This is an upgrade beyond our standard 1st Class Mail and "Signed For" delivery options, to add tracking and insurance).

Orders under £45 are shipped 1st Class Mail. Orders over this amount are shipped "Signed For" shipping. We are not liable for items that are lost by Royal Mail – If in any doubt please choose the upgraded tracked delivery option for £4.95. Proof of sending is provided for lost items so you may make an insurance claim in the rare event that a package is lost. For African, Middle Eastern and Asian countries, upgrading to include tracking and insurance is compulsory, so please add this to your order. By purchasing you agree to our terms and conditions of sale.
Please visit our Terms and Conditions page for details of our Privacy Policy, Returns and Refunds Policy, Security, etc. Thank you.
– Or –
I'm not sure I'm ready to order yet… Please tell me more!