New! The Scientia Derma Roller – for the reduction of wrinkles, stretch marks, scarring, pigmentation and hair restoration.
The Scientia Derma Roller is a revolutionary new device which has the amazing ability to naturally stimulate collagen production in the skin without damaging it. It can be used by both men and women and has numerous beneficial effects:
The Scientia Derma Roller (or skin roller) has the features of a precision engineered medical instrument, with the ease of use necessary to use this in the comfort and privacy of your own home. It is based upon a simple hand held roller which has 192 surgical steel micro-needles which are able to part the pores of the top layer of the skin without damaging it. The pores close again around an hour later, but during that time, your skin is significantly better able to absorb and benefit from skin creams and lotions.
The picture below shows a magnified view of the device. The needles are only 1 millimetre long so all you feel is a tickling sensation when the Scientia Derma Roller is used. (We also stock a 1.5mm version, a 0.5mm, a 2mm and 2.5mm, so please contact us if you are interested).
Dermaroller
Micro-needling of the skin is an increasingly common cosmetic procedure, but the Scientia Derma Roller is an FDA approved application which is simple enough that you can perform it yourself at home. In fact, it has similar results to Laser Treatment, Chemical Peels and Dermabrasion, but it is considerably less invasive and carries only a fraction of the cost.
The Scientia Derma Roller can be used up to 5 times per week on almost any part of the body: the arms, hands, legs, thighs, body, abdomen, neck, face, scalp, even the delicate areas of skin including below the eye area. Regular use can help remove stretch marks, reduce cellulite, improve blood supply and collagen density in the skin, which helps with the appearance of lines, wrinkles, sun damage and loose skin.
The Scientia Derma Roller can help to remove acne scars or remove surgery scars and the skin treated improves its level of elasticity, becoming thicker, smoother and is tightened.
With regard to anti ageing, regular treatment helps to reduce the appearance of sun damage and can remove fine creases in the skin around the eyes and lip area. You can treat crows feet, age spots, pitted skin, and dimpling.
For treating hair loss or thinning hair – or even reversing the greying or whitening of hair – the Scientia Derma Roller is excellent. Not only are the results visible in a short space of time, but the product is significantly cheaper than all other cosmetic procedures. Simply purchase the Scientia Derma Roller and you can continue to treat yourself over and over. The device can be used intensively for approximately 3 months before it requires replacement.
The Scientia Derma Roller treatment process is sometimes known as collagen induction therapy or CIT. The end result is a greater density of collagen fibres and elastin in the skin, without the need for resurfacing or the peeling of the epidermis like with acids or by laser. There is no requirement for time off work or a potentially embarrassing healing process. After all, we all wish to appear younger… but it is much better if it appears a natural thing rather than a procedure!
How does the Scientia Derma Roller work?
As you roll the skin roller over your skin, it creates pin point punctures into the dermis – the majority of which are simply pushing your pores open temporarily. This is perceived by the body as damage, which stimulates the release of growth factors that trigger the production of collagen and elastin. The human body reacts to any injury by initiating the healing process, but usually it will only heal as far as it must to keep you healthy – which is different to healing to a cosmetic level. By persistently triggering the healing process, you encourage your body to continue healing until the job is finished.
Your body normally assumes that scars, stretch marks and wrinkles are OK, but with the gentle daily reminder caused by the Scientia Derma Roller the body is tricked into continuing the healing process until the body has also healed itself on a cosmetic level. This process of skin remodelling can go on for months after each Derma Roller treatment, but noticeable results can be seen within a week! Your skin naturally renews itself every 40 days, so with a little stimulation changes can be dramatic and fast.
Skin micro-needling with the Scientia Derma Roller may be carried out safely on all types of skin and all skin colours. Other treatments often have to avoid Sensitive areas – such as around the eyes, the neck and the backs of the hands, but the Scientia Derma Roller can be used on all of these areas. The epidermis and melanocytes in the basal area are not damaged, so there's no possibility of post inflammatory hyper pigmentation.
Why spend hundreds or thousands on expensive cosmetic procedures?
Of course, some cosmetic issues are beyond the skin remodelling capabilities of the Scientia Derma Roller. However, for the price of a decent meal for 2, the Scientia Derma Roller can make a huge difference. It may reduce the requirement for more invasive procedures or even negate them entirely.
Some clinics in London offer facial needling using the same techniques for upwards of £2000 for 5 sessions. But for £55 RRP £79.99 (including all taxes and shipping) or less you can treat your target areas 5 times a week for 3 months! Buy online now for sameday shipping!
Drastically increase the effectiveness of your favourite skin care products!
Not many people realise it, but the majority of the active ingredients within your chosen skin care products remain on the surface of your skin and are only partially absorbed. Your skin is designed to keep the outside world out! So this is a natural thing.
However, modern science has gone a long way towards understanding what building blocks your skin requires for optimum health – you just need a delivery mechanism which doesn't waste over 90% of your efforts! Fortunately, the Scientia Derma Roller opens your pores and creates a temporary gateway for your creams, lotions, butters and gels. Deep penetration of active ingredients is up to 40 times greater with the use of the Scientia Derma Roller. If you also add the range of Scientia Skin Nutrition products, you have a dual approach to rejuvenation.
"So what can the Scientia Derma Roller do for me?"
Regenerate and rejuvenate tired dull skin.
Greatly increase the effectiveness of your skin care regime.
Stimulate better circulation and increase production of collagen and elastin.
Reduces lines, wrinkles, stretch marks, scars, cellulite, pigmentation, large pores, pitted skin and more.
Reduces hair loss, hair thinning, greying, alopecia and more.
Clears pores and follicles by gently exfoliating.
"It sounds fantastic! Is there a down-side?"
No!
The Derma Roller is very cost effective.
The procedure is not painful – it is more of a tickling sensation and certainly never draws blood.
It can be carried out 5 days a week on the face, scalp, neck and body at YOUR convenience in the privacy of your home.
The Scientia Derma Roller uses micro-needles made from non-allergenic medical grade steel so there is no possibility of an allergic reaction to the device.
Each device will last for 3 months even with intensive use.
The Scientia Derma Roller is FDA approved, and manufactured / quality controlled in accordance with ISO/CE/FDA standards. The product is gamma sterilised according to ISO 11137.
Is the Scientia Derma Roller Guaranteed to Work?
Watch our guarantee video below to discover how you too can get great results. With our money back offer, it makes Derma-Rollers.com the best place to buy dermarollers as well as buy dermaroller skincare cream.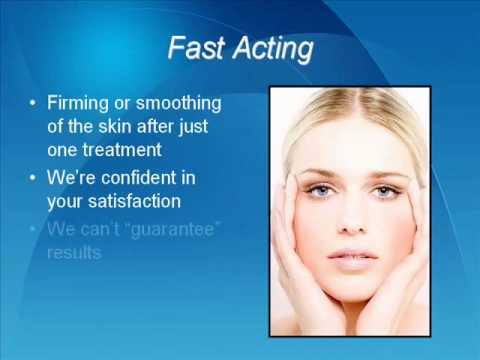 "Is there a time when I shouldn't use the Scientia Derma Roller?"
The Scientia Derma Roller should not be used on on pustular acne lesions, active herpes outbreaks, or any other acute infection or inflammation of the skin. If you are in doubt, do not hesitate to consult your Doctor. Of course, you must never share the device with others or use the Scientia Derma Roller on children or animals! Please keep it out of the reach of children.
Sale Now On: Sale Prices only Guaranteed until Midnight (Pacific Time) in .
Order online 24 hours a day, 7 days a week, 365 days a year in complete confidence.
If you need any more information, visit our Derma Rollers FAQ page. Alternatively, visit our order page to buy a Dermaroller today.