The Scientia Scalp Roller is a Dermaroller for treating hair loss in both men and women.  It is a simple hand held roller, which can treat hair loss by being rolled along the scalp to stimulate increased blood flow to the surface of the head.  Thinning hair can be thickened, and a reduction of hair loss from the scalp can certainly be achieved.
Scalp Roller Hair Loss Treatment Video
Take a look at the hair loss treatment video below for detailed information on the causes of hair loss, how common it is and hints on reducing hair loss.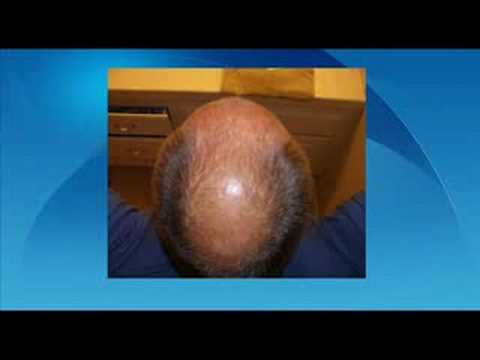 For information on how common hair loss is, how fast hair should grow, whether hair colour makes a difference, the root causes of hair loss and the most effective treatment for hair loss,  please visit our hair loss treatment page.
Hair Loss Treatment, Prevention and Hair Loss Products
If you want to reverse or prevent hair loss, what is there that stops hair loss on a cost effective basis?
Well, there are numerous hair loss reduction treatments available, from creams to Hair Transplants – many are quite costly, and all achieve mixed results.
However, the Scientia Derma Roller is a revolutionary device that treats hair loss by utilising traditional oriental acupuncture techniques to enhance the skins' natural healing abilities. It promotes increased blood flow to carry nutrients to the hair follicles as well as boosting the effectiveness of creams and lotions such as the very popular regain.
Scalp Roller Hair Loss Treatment Results:
The Scientia Derma Roller is a hair loss product that gets results. In recent trials, over a 3 month period men treated with the Scientia Scalp Roller experienced an increase in hair growth and an average 80% reduction in hair loss. The hair restoration and regrowth process can help with thinning hair, balding, bald spots, receding hairlines, alopecia and more.
In clinical practice, when combined with the use of Minoxidil, skin needling or micro-needling has excellent results.  Reported statistics indicate that around 85% of clients find that it effectively prevents hair loss and that their alopecia stabilised – so they do not continue to lose their hair. In 64% of these stabilised clients, new hair growth is reported.  In only 15% of cases, the hair loss continues.  This may be due to other additional health or environmental factors.  It is also important to realise that the scalp rolling process must be continued to see results.  If you give up too soon, then you may not experience the full benefits.
Is the Derma Roller Just used to Stop Hair Loss?
Of course, the Scientia Derma Roller can assist a much wider range of skin related problems. It's gentle action stimulates the skin to return to its former healthy state by increasing collagen production in the skin, increased blood flow and enabling skin care products to penetrate and nourish much more effectively. As hair loss products go, it is very versatile.
Visit our Derma Rollers FAQ page for more information or perhaps our Derma Rollers Before and After Pictures page to see photographs of results. Alternatively we also have a Derma Rollers instructions page which describes in detail how the Scientia Derma Roller is used and how it works.  Or visit our order page to get your scalproller today!