Scientia Derma Roller Instructions
To follow are the Instructions for using the Scientia Derma Roller.
What can Scientia Derma Rollers be used for?
How to use a Derma Roller – Derma Roller Instruction Video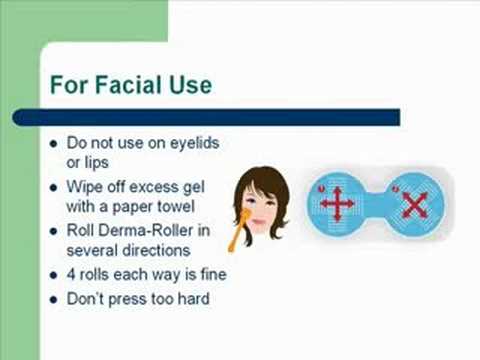 Want to see the Derma Roller in action on TV?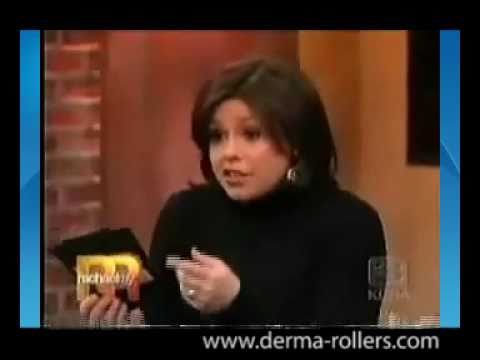 Dermaroller Instructions
There are two methods of use for the Scientia Derma Roller. One version involves the use of Topicaine Gel to numb the area, followed by more aggressive use of the Scientia Derma Roller once per week. The second alternative, involves using the device with slight pressure up to 5 times per week (Instructions are only a guide and you should always assess your skin before and after each session). Using the device gently gives a tickling feeling and is not painful – although your face is more sensitive to it than your body.
Neither method should draw blood. You may find a temporary reddening of the skin for an hour or so after treatment and it can give a sensation similar to mild sunburn. We recommend the use of sunscreen / sunblock after use.
Establish a Sterile Environment:
Please ensure that you wash your hands (and the area to be treated) thoroughly prior to using the Derma Roller. Dry with a clean towel. Using disinfectant, clean your treatment table and lay out the following items: Scientia Derma Roller, tube of Topicaine Gel, (if used), antibacterial cream, a bowl of iced water with a washcloth in it, a clean towel, some paper towels, a glass containing some disinfectant, a good quality face / body moisturiser and a timer.
Face and Body Treatment:
If using the Scientia Derma Roller on your face, do not use on the eyelids or lips. Wipe off the excess Topicaine Gel (if used) with a paper towel. Roll the Scientia Derma Roller over the area in question several times in different directions. 4 Rolls vertically, horizontally and each diagonal is more than enough to stimulate collagen formation in the skin. Do not press too hard, as this is not necessary for excellent results.
If you use the numbing gel and are more vigorous with the Scientia Derma Roller, you may experience a reddening and rawness of the skin for up to a couple of days after use. If you are more gentle, but use the device regularly, the same results can be achieved with much less trauma to your skin. Reddening only lasts for a few minutes.
For hair loss, thinning hair or grey hair:
Each morning / night, after showering and washing your scalp, dry well with a clean towel. Roll the Scientia Derma Roller over the scalp in one direction (and not back and forth). Apply 1ml of 5% Minoxidil (which should be available from your local Pharmacy) to balding areas and massage into the scalp thoroughly. If you notice the scalp flaking after a few days, simply rub the dead skin away whilst shampooing your hair. Treat no more than once per day, 5 times per week.
Skin Care After Use of the Scientia Derma Roller
After use, wash the treated area with cold water, dry the skin gently and apply cream. If you have used the numbing gel, use the antibacterial cream first, shortly followed by a quality moisturiser. If used gently, without the numbing gel, simply go straight to the quality moisturiser – preferably one containing Vitamin C and E. Using the Scientia Derma Roller greatly increases the absorption of these nutrients. Visit our online ordering page to buy cream online.
Instructions: Care of your Scientia Derma Roller:
When you have finished using the device, rinse the roller under hot running water. If you have used the roller with numbing cream, stand head first in the half full glass of disinfectant for approximately 30 minutes to 1 hour (but no longer). If you only used the roller gently, you need only disinfect the device on a weekly basis. Shake off the excess liquid and stand on a clean towel to dry. Please do not put the device away while it is still wet. When it is completely dry, replace the plastic cap and store the roller in the plastic tube provided. Please try to keep the case clean and store somewhere safe so that the device cannot be damaged between uses.
Disclaimer:
Never share your Scientia Derma Roller with anyone else, and do not use on children or animals.
When used as a home based treatment regimen, cosmetic skin micro needling is for professionally responsible use only. Use entirely at your own risk. To the maximum extent permitted by law, we are not responsible for negative or damaging results obtained by proper or improper use of this product. Even though many of our customers have experienced very positive results, we cannot guarantee results.
Please do not use this product if you have open cuts, wounds, sun-burnt skin, active herpes outbreaks, pustule acne lesions, or any other acute infection or inflammation of the skin, have a history of poor wound healing, collagen diseases, blood problems, are pregnant or lactating, are prone to keloid scarring or have diabetes. Aspirin, Nurofen, Vitamin E and blood thinning drugs all cause increased bruising and should not be taken in the two weeks leading up to treatment.
Further Information:
To buy online, visit our online ordering page. Alternatively visit our Derma Roller frequently asked questions page for answers to the most common questions. We also have a gallery of derma roller before and after pictures.