"Discover the Amazing Multi-Wavelength Hair Laser Technology which can Reverse Hair Loss, Thicken Hair and Increase Hair Regrowth or Your Money Back!"
Introducing the revolutionary Scientia Hair laser – the hair loss treatment laser designed for both men and women to trigger regrowth of hair. When used for just 10 to 15 minutes per day, 3 to 4 times per week, most users can see substantial results in just 2 to 4 months.
Check out our Home Hair Laser Video and See for Yourself!

The technology behind this hair loss product is low-level laser therapy which is completely painless and safe.  There are over 2000 clinical studies proving that this hair laser treatment can improve thinning hair, help to restore hair, prevent hair loss / baldness and can trigger regrowth of hair.  Simply run the Scientia Hair Laser (also known as a " laser comb",  "laser brush" or "laser hairbrush") over your scalp in the same way that you would use a hair brush, except much more slowly. Laser hair treatment really is that simple.
Say goodbye to expensive hair loss treatments, unnecessary drugs and supplements. The three wavelengths of laser light generated by the Scientia Hair Laser help to regrow hair loss by stimulating your hair follicles, which increases their rate of growth, density, and can reinvigorate dormant hair follicles.
Your scalp contains hairs at four different stages of their life cycle. The Scientia Hair Laser can act on three of these stages, so in over 90% of cases, significant reduction in hair loss and a regrowth of hair and hair restoration is measurable.
Live roots which are currently growing a hair stem (in the Anagen phase) are provided with energy which enables the follicle to grow your hair more rapidly. If your hair follicles are in the resting or shedding phase (the telogen phase), the Scientia Hair Regrowth Laser can regenerate your hair follicles. Those roots which are weakened and have already developed a miniaturised vellus hair (the pale and fine Peach fuzz style hairs) are stimulated to grow thicker and healthier hair – and over time can turn into normal healthy hair. It is only the dead roots which are beyond hair laser therapy regeneration with the Scientia Hair Laser.
For over 20 years low-level laser therapy (LLLT) has provided patients around the world with excellent hair restoration results, but laser hair growth has traditionally been carried out by clinics and expensive salons, and has not been available as an at home hair laser treatment.  So if you are looking for a painless, easy and affordable method of restoring your hair in the comfort of your own home, and are fed up of entering "how to regrow hair" or " how to restore hair" into internet search engines, then you are in the right place for the best hair loss treatment. Androgenetic alopecia, male pattern baldness or female hair loss need not continue to be a consideration in your life.
So what makes the Scientia Hair Laser any different from other brands?
The biggest secret when choosing a laser for hair loss lies in the wavelength of laser light that is used in the Scientia Hair Laser. Other hair lasers only use one wavelength of light, but the Scientia laser for hair uses three different wavelengths simultaneously to maximise results. This is world-first patented technology. In every Scientia hair laser comb there are actually 21 high-tech lasers. Most hair lasers also only operate within the 600 to 700 nm wavelength, and yet wavelengths of around 800 nm have been demonstrated in clinical trials to have the deepest penetration. We use 670 to 830 nm lasers as part of our product because this is minimally absorbed (wasted) by Melanin, water or haemoglobin. This design ensures that the laser light reaches deep into the hypodermis which effectively activates blood circulation around your follicles.
The lasers within the Scientia Hair Laser device are vertical cavity surface emitting lasers (VCSEL) which are completely different to edge emitting lasers used in cheaper, less effective products.  VCSEL lasers are very accurate in terms of the wavelength produced, they require less power and they can be fitted much more closely together with no electrostatic problems.  The result is a much lighter handheld hair laser, with lasers placed closer together for better scalp coverage.
What are the benefits of lower level laser light therapy for hair loss treatment?
It is possible to increase blood supply to the scalp by as much as 54% after just one treatment.
Aside from using a laser for hair regrowth, you can also stop further hair loss in up to 85% of cases too.
This home laser for hair can stimulate the regrowth of your own natural hair.
The process can repair and improve the hair shaft quality, resulting in up to 25% increase in volume.
Who will benefit from using the Scientia Hair Laser?
People with hair loss not exceeding five years.
People with a bald spot that does not exceed 4 inches across the head.
People with genetic hair loss.
Anyone using any other form of hair loss therapy or treatment.
Anyone who has undergone chemotherapy or experienced hair loss after an illness.
Anyone with a dry scalp.
Anyone who has experienced hair loss after giving birth (postpartum).
Are there any other names for this form of therapy?
Low-level laser therapy has also in the past been referred to as soft laser, cold laser therapy, low-power laser therapy, laser acupuncture, therapeutic laser or the bio stimulation laser. All of these terms used the same principles when referring to a hair treatment for hair loss product.
Scientia Hair Laser instructions
Place the hair laser flat on your scalp for at least 10 seconds in one area, then move onto the next in the same motion you would use to brush your hair.  Each movement of the device should be by 1 to 2 cm to ensure thorough scalp coverage.  The Scientia Hair Laser has a sound button which emits a bleep every 10 seconds, so you know when to move on to the next patch of scalp.  The lasers will turn off automatically after 10 minutes.  As with any other form of laser, you should not look directly at the light.
Apply to the problem area for 10 to 20 minutes per day as often as five days a week. It is better to use as often as you can. Using the product for 10 minutes in the morning and in the evening every day will give optimal results.
Hair loss and hair regrowth is a repeating cycle. On that basis it is important to use the Scientia Hair Laser on a consistent basis in order to thicken and rejuvenate the hair that you have, and prevent any further hair follicles from shrinking.
As you notice results, over a 2 to 3 month period, you should be encouraged to continue the use of the device over time. The more you use it, the greater the difference will be.
You may still continue to use any hair lotion or any types of wet products together with the Scientia Hair Laser.
What can I expect to gain from using the Scientia Hair Laser?
Increased cell activity and increased blood flow in the scalp.
The promotion of follicle cell growth.
Reduction in hair loss and hair growth will be promoted
Is the Scientia Hair Laser brush safe to use?
Absolutely! This product has FDA approval, CE mark as a medical device, ISO 9001, ISO 14001, and ISO 13485. You can be absolutely sure that this product is of the utmost quality and has been built with your safety and hair regrowth success in mind.
Is there any reason why I should not use a Scientia Hair Laser?
In the interests of safety, the Scientia Hair Laser should not be used by people with any electronic equipment within their body such as a pacemaker. Equally any people using electronic medical equipment attached to the body such as an electrocardiogram.
We would also discourage use of the Scientia Hair Laser if:
You are suffering from a high fever.
You are suffering from sensitivity due to allergies.
You have any form of tumour.
You have undergone long-term steroid use.
You have liver disorders with symptoms of dilation of capillary vessels.
You are allergic to metal.
You suffer from facial numbness.
You suffer from haemophilia.
You are pregnant.
You are aged 12 or younger.
Are there any parts of my body which I should not use the Scientia Hair Laser comb on?
Do not use these Scientia Hair Laser brush on eyes or eyelids, open wounds or lesions, sunburn, or your mouth. We also recommend that you do not use the laser on any parts of your body with metal implants.
What do I get with my Scientia Hair Laser?
The Scientia Hair Laser comes boxed complete with instructions and either a UK or USA power supply depending upon the delivery address you specify. If you would prefer a different powersupply, please e-mail us and we will do our best to accommodate you.  The power supply is to charge the device, which is used as a cordless product.  We also provide free worldwide shipping complete with tracking and insurance.
Scientia Hair Laser Guarantee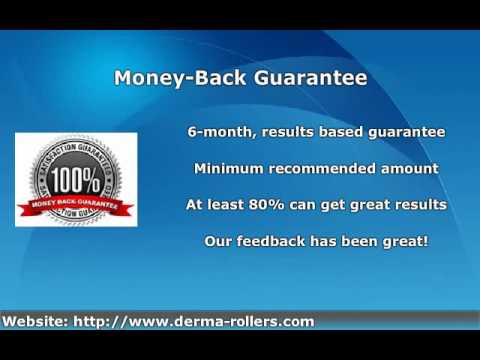 This product has a one-year warranty and a six month results based guarantee. If you use the device a minimum of three times per week for six months, you WILL have measurable improvement or your money back.  So purchase with confidence.
Buy your Scientia Hair Laser today!
Sale Prices only Guaranteed until Midnight (Pacific Time) in .
1 x Scientia Hair Laser @ £295 (GBP) RRP 379
We provide free worldwide tracked and insured shipping with this product and a choice of UK or USA power supply. Terms and Conditions.